Visiting the Loire Valley is like visiting another time period! Beautiful castles dot the landscape, surrounded by lush forests, vineyards and gardens. There are a handful of picturesque villages and towns, ready to welcome tourists with food, drinks and rooms for resting. The charm of the Loire Valley will enchant guests at every turn.
The best time to visit the Loire Valley is the in summer time, which typically runs from May to October. The weather is more mild and cool in the spring and fall months, while summer can be hot but pleasant. The summer months will allow more daylight for sightseeing as the sun doesn't set until almost ten o'clock at night.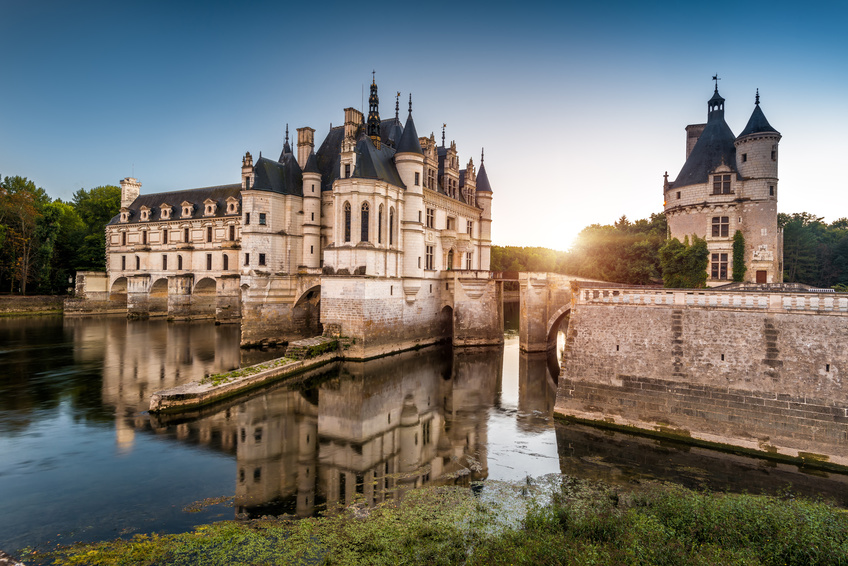 As for getting around the Loire Valley, visitors may choose to ride bikes, as it is a popular pastime in the area. The roads are flat and safe, motorists are used to seeing bicyclists and share the road. If biking isn't an option, renting a car is very easy to do either in Paris for your trip to the Loire Valley, or in one of the main towns. Traveling by taxi is also a great way to get around and see the sites that are too far for walking or biking. Walking is very easy in the main towns, and visitors on foot will have access to a variety of things to see and do.
The Loire Valley is an easy train raide from Paris, about one hour away. The best way to see the area is to pick one or two of the towns as a home base and set off from there to see the castles (chateaux) or wine taste. The most popular towns to visit in the Loire Valley are Tours, Orleans and Amboise. All three towns boast similar architecture and character, such charm of the area has been drawing in tourists for decades. It's easy to see why the royalty and the elite chose the Loire Valley for their pleasure palaces. Speaking of palaces, there are a variety of chateaux to visit in the area. The two big tourist attractions are Chambord and Chenonceau. Visitors will need a few hours to see each of these beautiful castles the the grounds surrounding them. Other noteworthy and visit-worthy castles are Royal de Bloise, Villandry, Royal d'Amboise and Langeais.
Other activities in the area include fine dining, wine tasting, museums, food markets and walks around the gardens, castles and towns.